Pat Chan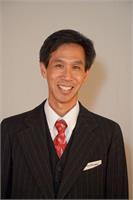 Pat Chan caught the swing dancing bug in 2005. His quest to learn Lindy Hop, Charleston, Balboa, and Collegiate Shag has helped him pass these awesome dances to new students.
A fixture of the Sacramento swing dance scene, Pat has Lindy Hopped all over, including San Francisco, Santa Barbara, and North Carolina, as well as competing in the Camp Hollywood, National Jitterbug Championships in Los Angeles.
Priding himself on being friendly and non-intimidating. Sharing the joy of dance has been an awesome journey!
---